Discover the most fair and fast faucet rotator!
A new faucet rotator/crawler that supports multiple languages and multiple types of coins.
The first automatic software that shows faucet website to display owners banners!
Let's be fair!
SUPPORTED COINS






coming soon: Namecoin, Novacoin, Mooncoin, Worldcoin
LANGUAGES
English, Italian, French, German, Spanish, Russian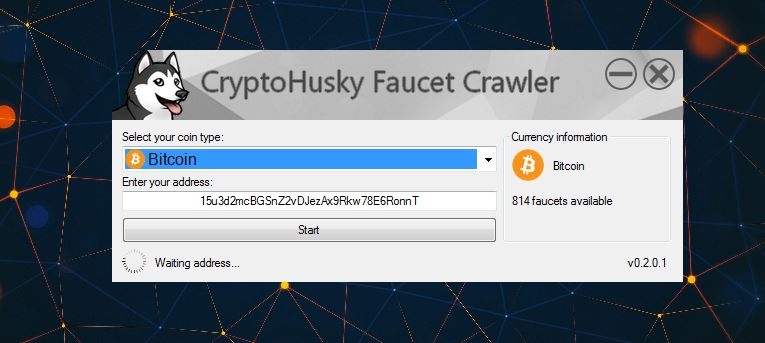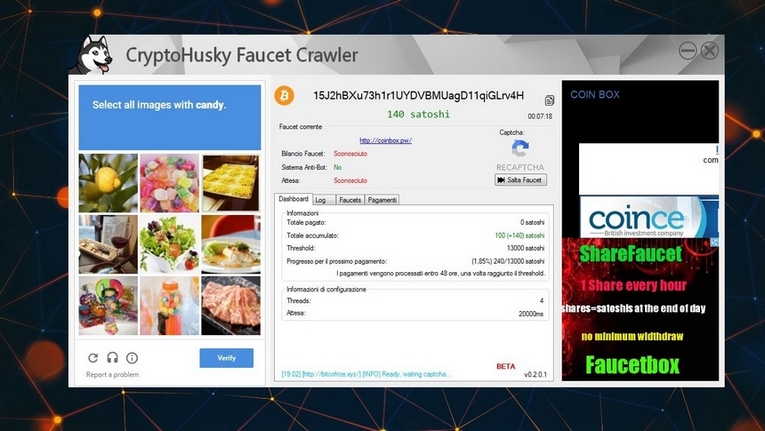 100% clean
https://www.virustotal.com/it/file/d150046c2e9df5aeddc641d43ecc
e4163762d737c82005ffcb05ded475bf44b8/analysis/1472415547/


100% clean
https://www.metadefender.com/#!/results/file/552272ad37c240778599a0bb77cf0798/regular/analysis
HOW IT WORKS!
This is NOT a faucet bot. It requires a manual work to solve captchas.
You will always see the faucet website loaded on the right side, in order to allow owners
to gain with their faucet ads: that's why our software is fair
(scrollable web faucet coming in the next version).
But yes, it's more fast than other commons faucet rotators.
Download the software application just clicking on the bottom link.

- no registration required, we need only your payout address!
- payouts are maked in around 48 hours once reached the threshold
- just solve captchas
- software updates automatically to latest version

How to fix .dll errors
Before sending a message to our support, check out the fast User Guide on our official BitcoinTalk Thread.
WHY THIS IS THE BEST AVIABLE SOFTWARE
- It grows! Created with an intelligent algo, the more people use it, the more accurate/efficent it will become.
- it's smart: not working faucets will be never showed again
- best paying faucets are always displayed first! You will never see a faucet with 1 sat reward - it's the first software allowing users to choose their faucet reward!

WARNING!
THIS IN THE ONLY ORIGINAL AND SAFE VERSION!:
this software is always provided for FREE, if someone ask you money for this software, he's trying to scam you!

Download (11167 downloads)

min. 27MB