FULL NODE PRICES


FULL

NODE

DEDICATED

PAGE

NODE

STATS

1 IP

SHARED


FULL

NODE

DEDICATED

PAGE

NODE

STATS

2 IP

Ipv4/Ipv6
How our nodes works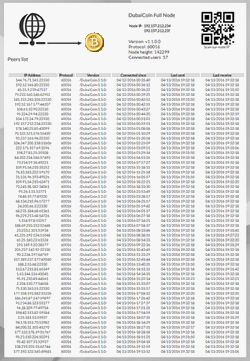 When you purchase a full node from CryptoGods you chose the unique way to have a coin node with 100% uptime.

Rely on us! Every node runs on a single dedicated server. Silver plans are served with two shared IP (this mean that the given IP address is shared with other nodes). If you need a node with dedicated IP you can chose the gold plan (we will give you 1 extra IP for free).

All full nodes comes with:

- 100% uptime - 24/7 technical support - Dedicated stats page
- 2 IP

Our team check the node health every 2 hours: if the blockchain size is getting weighter we will instatly transfer your node to another machine with 0 downtime.

Once your node will be up and running you will be able to check the stats on our nodes page. For example you can check how much users are connected, what kind of wallet version are we running and the current block height. If you notice something wrong, feel free to contact our support.